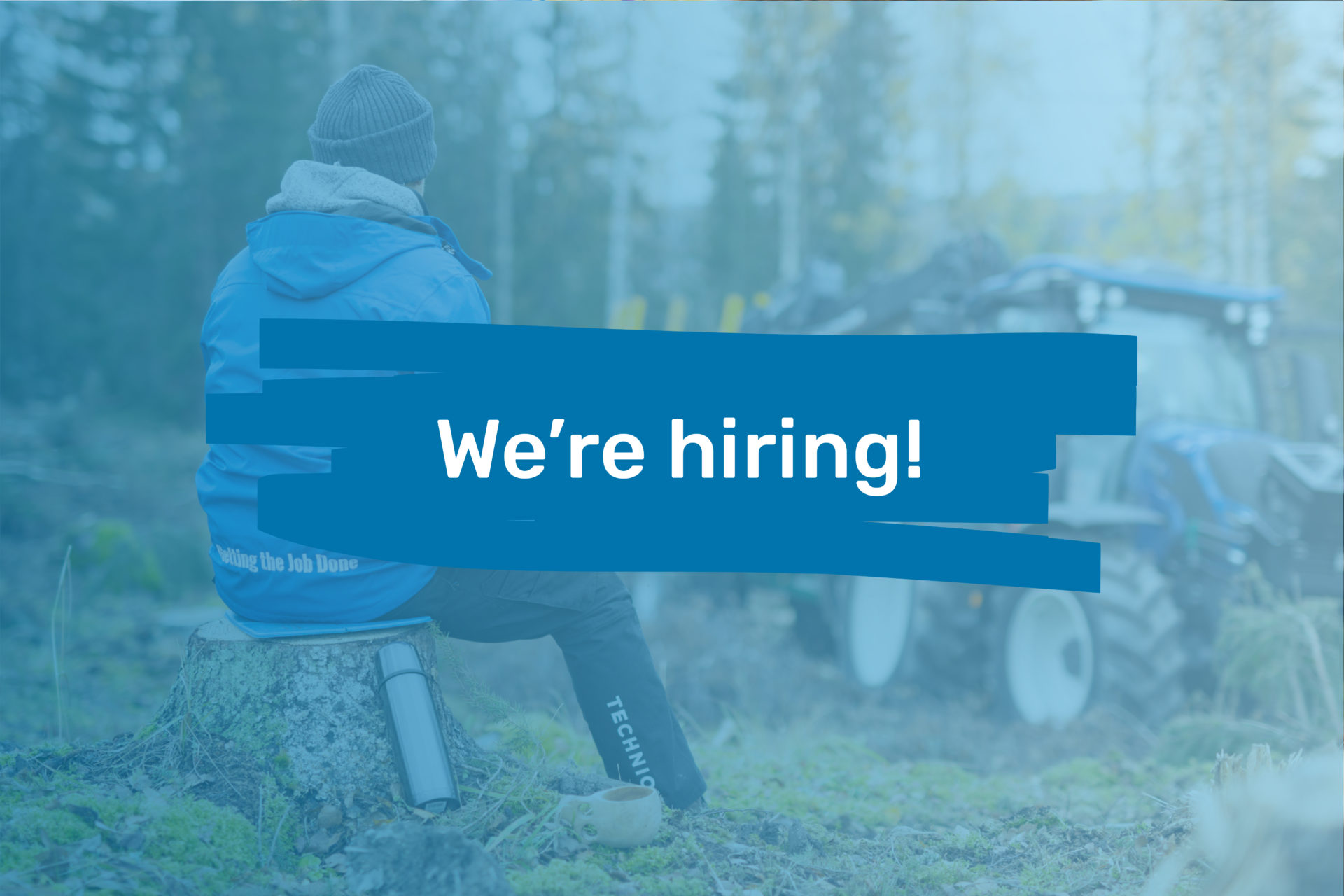 We are looking for a software developer interested in developing autonomous control systems to strengthen our product development team. The position is new.
Technion develops and manufactures control systems for mobile work machines and vehicles that operate in demanding conditions worldwide. In a growing company, work is diverse, and you can influence your work. We have designed and manufactured control systems for over 30 years, and you will work alongside over 90 straightforward professionals in the field.
We expect you to have prior programming experience. You can be at the beginning of your career or an experienced designer. You will have the opportunity to work on various types of projects and expand your expertise. You will have an impact on the development of the systems you create and see how they work in demanding environments. Work is done both with your own team and with customers.
You will be able to use your problem-solving skills, teamwork skills, and ability to apply your expertise widely. The position requires programming experience in the Linux (Unix) environment and C/C++ programming skills. Fluency in English is also essential.
In addition, we appreciate expertise in cybersecurity, expertise in mobile work machines and embedded systems, as well as expertise in cloud services. The technologies we use include Codesys, Python, and .NET, among others.
You can choose your workstation from the Tampere, Naantali, or Forssa office or from another suitable location for you. We give you versatile ways of working because we trust that you know how to work best. It is important to us that you enjoy working with us, so we are flexible according to your life situation and understand that there is more to life than work.
With us:
We have a solution-focused working atmosphere where everyone's opinions are heard and respected. Humor is part of our everyday life, and the atmosphere is otherwise straightforward.
You will be able to develop interesting solutions for existing and future work machines. You can genuinely be proud of your work and the achievements of your team.
We offer our employees occupational healthcare at Mehiläinen, leisure accident insurance, cultural, exercise and well-being benefits with Epassi, and common events and activities on a site-specific and company-wide basis.
We are backed by the globally operating, financially stable German family-owned HYDAC group. However, we have a low hierarchy, and decisions are made close to us. In a growing organization, you will have the opportunity to influence your team's operating models.
You can read more about working with us on our "Career" page and from our employees' career stories.
Interested? Please answer a few questions (form is in finnish) by April 10th. We will contact applicants before the application deadline and call you, but you can also ask for more information from us: Antti Pasanen, tel. 040 554 8803, antti.pasanen@technion.fi or Maria Kivinen, tel. 040 485 9495, maria.kivinen@technion.fi
Technion Oy is part of the German family-owned HYDAC group, which is a global top-quality hydraulics and control systems manufacturing group. Technion's role in the group is to develop and manufacture control systems for work machines.