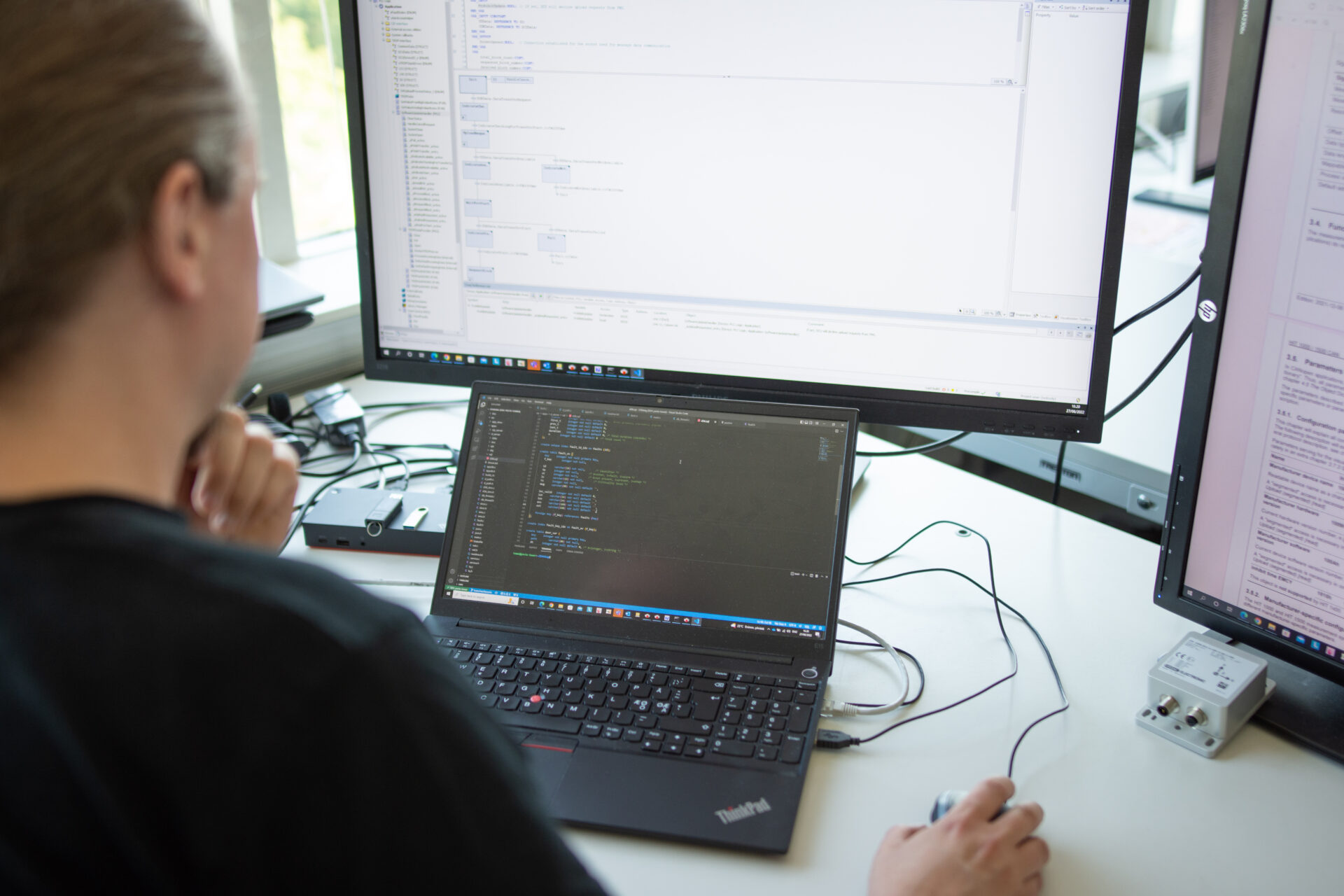 Are you interested in developing a new generation of autonomous control systems in a growing company where the work is versatile, and you can affect your work environment?
We are now hiring a software developer to strengthen our product development team.
Succeeding in the job requires:
Experience in user interface design
Experience in web development
Proficiency in spoken and written English
In addition, we value:
Knowledge about information security
Experience with cloud services
Knowledge about Linux systems
Experience with mobile machinery
Codesys, Python or .NET -experience
Experience with embedded systems
About us as an employer:
You work as part of a dynamic development team and get to develop interesting solutions for both existing and future mobile machinery. You get to be proud of your and your team's results.
We are backed by the global and financially stable German HYDAC Group. Despite being part of a multinational organisation, we have a low hierarchy and decisions are made locally. In a growing organisation you'll get a chance to influence your team's way of working.
We have a solution-oriented work atmosphere, where everyone gets heard and is respected. Humour is a big part of our work culture, and we keep things relaxed.
We acknowledge our employees' important role in our company's success and want to support their well-being at work and outside work. We care about your well-being with exercise and culture benefits, leisure insurance, and recreational company activities.
You will get a chance to develop your skills together with skilled professionals in a tight knit community. We support your work efforts with up-to-date tools and equipment, software, and training.
Head over to our Career -page to read more about us as an employer and the stories of our employees.
Your office can be located in Tampere, Forssa or Naanatali according to your wishes. You also have the choice to mainly work from home. You start working according to agreement but preferably as soon as possible.
Interested? Send your application and CV to hr@technion.fi before 13.10. We'll start contacting candidates before the deadline of the application process and will be in touch with you. You can however contact us for more details by calling or emailing: Antti Pasanen, tel. +358 40 554 8803, antti.pasanen@technion.fi
Technion Oy is part of the German family owned HYDAC group, which is a global company that manufactures top-quality hydraulics and control systems. Technion's role in the group is to design and manufacture innovative and high-quality control system solutions for industry-leading companies that manufacture mobile work machines. Technion's products can be found globally in forestry and mining machines as well as trains or golf carts. Technion currently employs approx. 80 hardened professionals and there are approx. 10,000 of us in the HYDAC family.