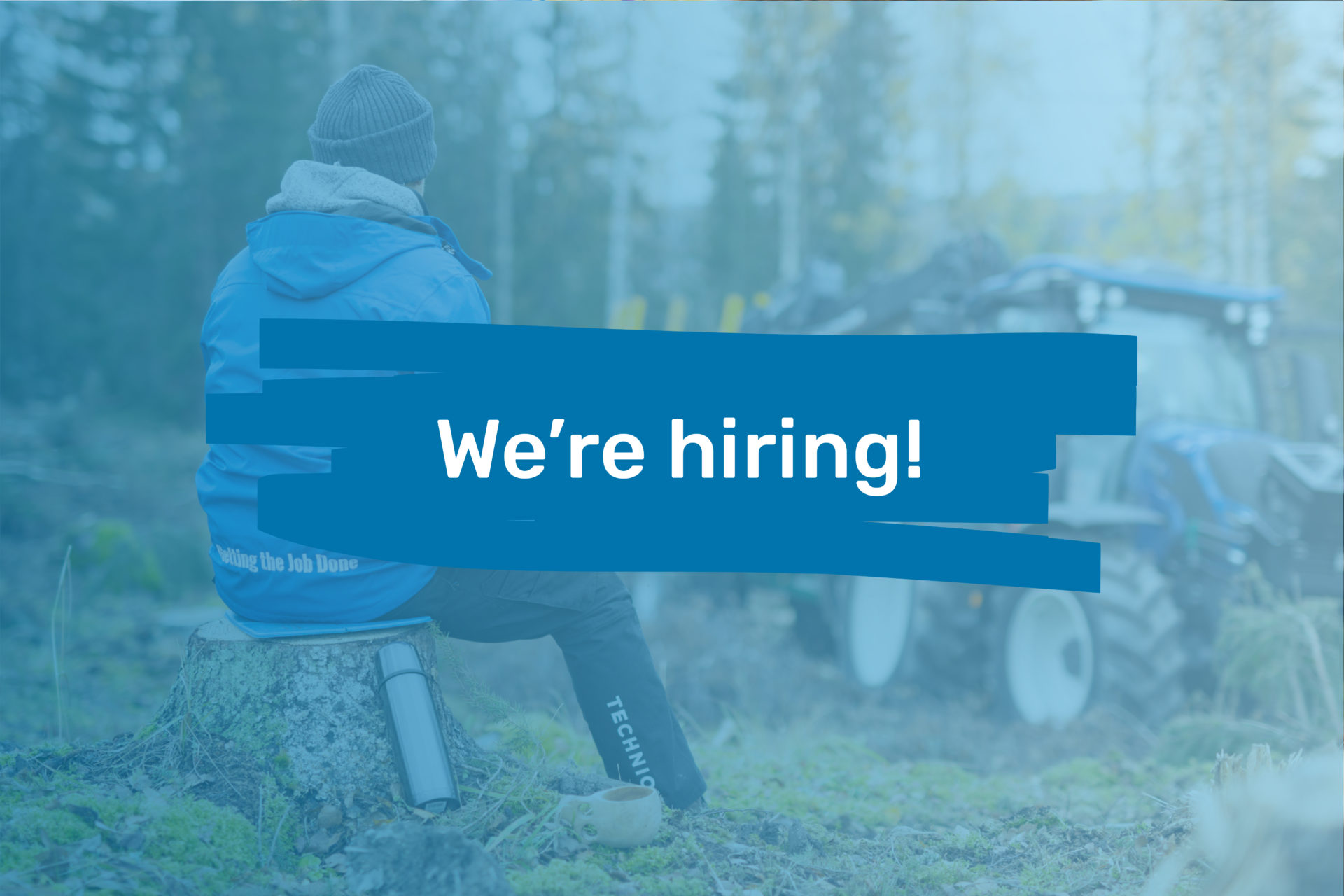 Are you interested in developing new generation autonomous control systems in a growing company where the work is diverse and you can have an impact?
We are now looking for a software developer to strengthen our product development team.
To succeed in this position, you will need:
Programming experience in a Linux (Unix) environment
C / C++ programming skills
Oral and written proficiency in English
In addition, we value:
Cybersecurity expertise
Experience with cloud services
Experience with work machines
Codesys, Python or .NET expertise
Experience with embedded systems
At Technion:
We have a solution-focused work environment where everyone's opinions are heard and respected. Humor is part of our daily routine and the atmosphere is otherwise relaxed.
You will get to develop interesting solutions for existing and future work machines. You will be truly proud of your work and the achievements of your team.
You will have the opportunity to develop your skills with top professionals in a closely functioning team.
We recognize the importance of our employees in the success of the company and want our employees to be well both at work and outside of work.
We are part of the globally operating, German family-owned company, HYDAC group. We have a flat hierarchy and decisions are made locally. In a growing organization, you will have the opportunity to influence your team's operating models.
You can read more about working with us on our "Careers" -page where you find career stories from our employees.
Your location can be in Tampere, Forssa or Naantali, depending on your choice. You can also work primarily remotely if you wish. The work starts as agreed, but preferably as soon as possible.
Are you interested? Apply by answering a few questions by 1.2. We will contact applicants before the application period ends and call you, but you can also ask for more information from us: Antti Pasanen, tel. 040 554 8803, antti.pasanen@technion.fi or Maria Kivinen, tel. 040 485 9495, maria.kivinen@technion.fi
Technion Oy is part of the German family-owned HYDAC group, which is a global top-quality hydraulics and control systems manufacturing group. Technion's role in the group is to develop and manufacture control systems for work machines.