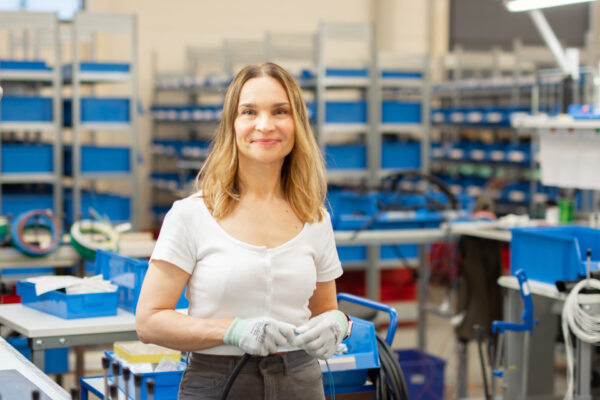 My former co-worker informed me of a job opening at Technion and I started working here in 2011 through a temporary agency. A year later I got a permanent position within the company.
A typical day at the job consists of wire harness assembly, which has remained my most important task throughout the years. Thanks to my experience I also get participate in more advanced assembly projects. What has made my job interesting over the years is job guidance for new employees. I have been guiding new employees for several years and it is an activity that is part of my daily schedule. Naturally most guidance is needed in the beginning of a new employee's career, but a good portion of my time also goes into helping more experienced employees.
Often assembly work is thought of as assembly line work, but at Technion we get to work independently. You accept a new order from the order queue, fetch your tools and finish the task at hand. Sometimes you can choose to assemble the same wire harnesses multiple times in a row or switch to different products in between to make the task less repetitive.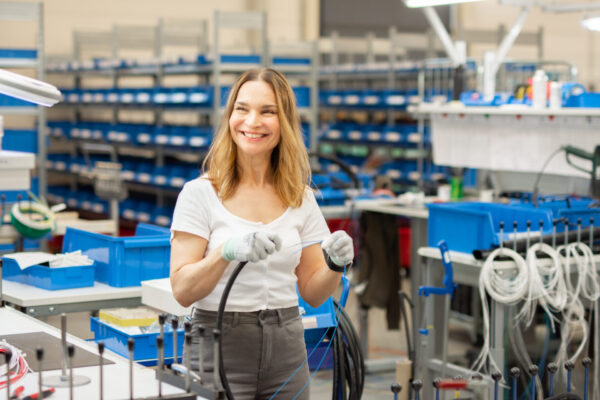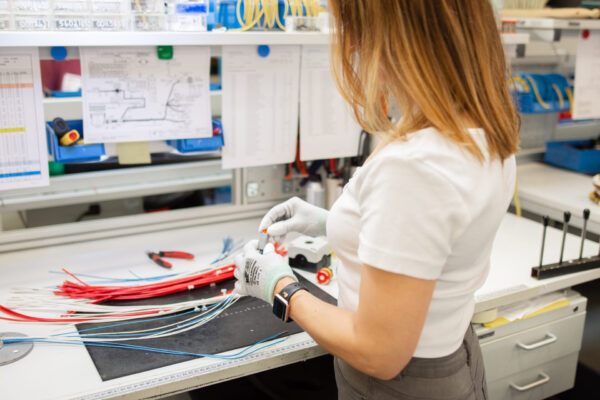 What I like the most about assembly work is that I get to see the part take shape and become finished. The job reminds me of building with Legos; first you have a big pile of parts in front of you but in my hands, they turn into a complete part with clear a purpose.
At Technion you will learn quickly thanks to personal guidance and consistent support. If you are interested in assembly work but unsure of not having previous experience, fear not, since sufficient finger dexterity is usually enough to get you started.
What I value most in my job is that we have flexible hours to accomodate various everyday needs. The assembly work is done during the day and we have flextime. We also have the possibility to plan our summer holidays according to our own schedules.
The best thing about my job is getting to guide new employees through their first tasks and see them learn. It's important for me to be able to progress and here at Technion it's possible because employees ideas are listened to. Some of my biggest moments during my career has been when I've made a suggestion for an improvement and l later notice how it makes a certain process more efficient.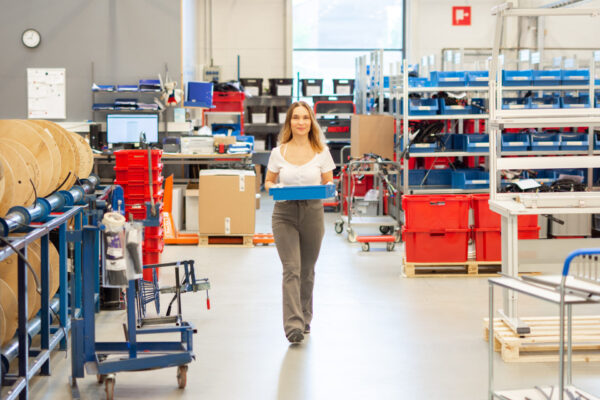 Are you interested in a career at Technion?
Get in touch or send your open application to hr@technion.fi.