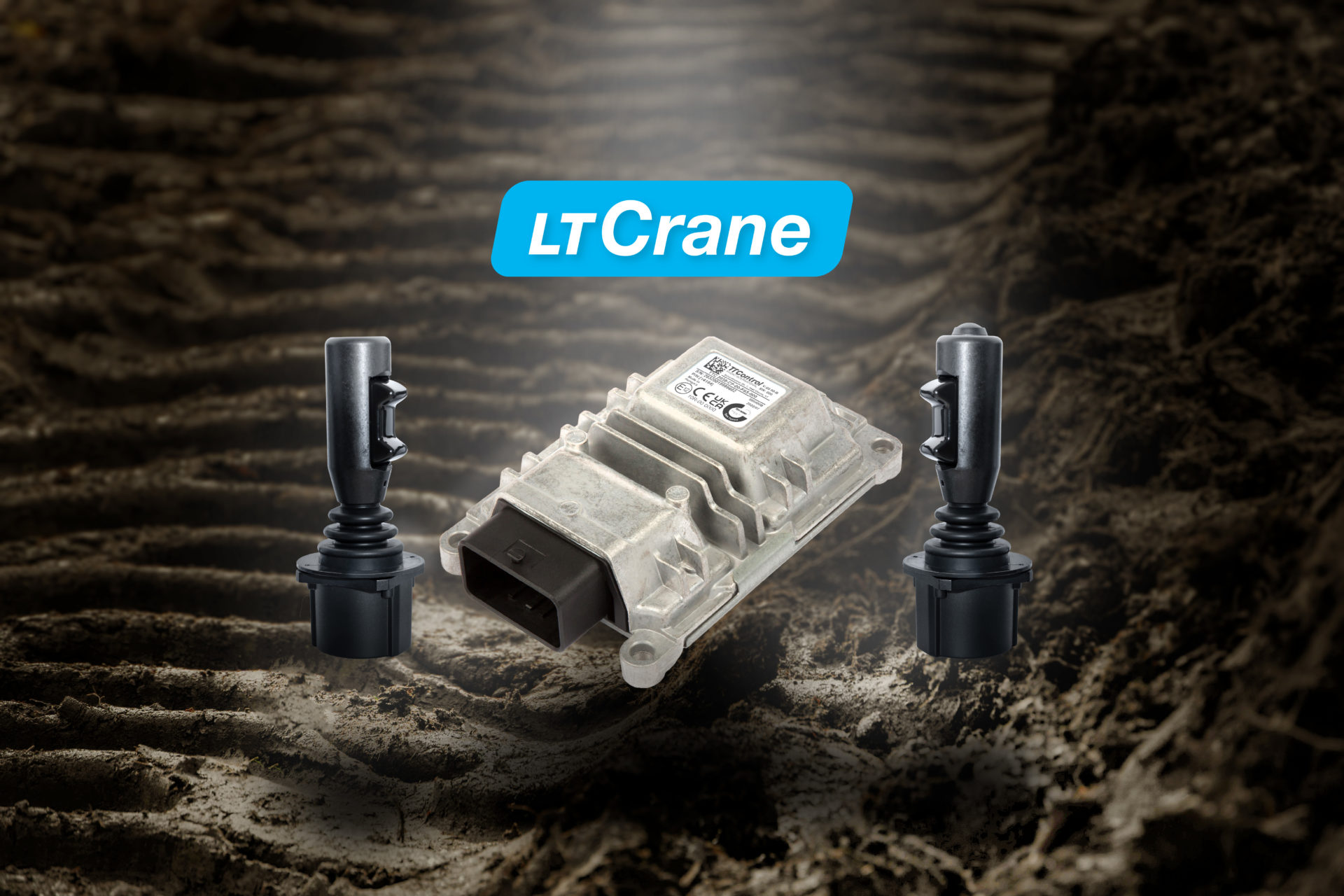 We proudly present our latest product innovation: the LtCrane control system. Designed to make crane control more accessible, LtCrane offers a cost-effective and user-friendly solution for a wide range of applications.
The LtCrane solution is specially developed to meet the needs of industries where efficient crane control is essential. Whether it's factory installations or retrofit projects, LtCrane is a great option. It is particularly well-suited for applications such as tractors with trailers, where a robust and easy-to-maintain crane control system is required.
What sets LtCrane apart is its exceptional durability and longevity. Built with top-quality components, LtCrane can withstand even the harshest working conditions, ensuring reliable and consistent performance. This makes it an ideal choice for environments where ruggedness is a crucial factor.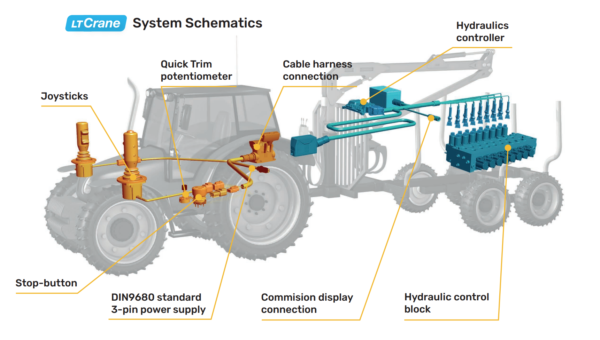 LtCrane offers a host of features and customizable options to suit specific requirements. From precise crane control to adjustable crane speeds with Quick-Trim, LtCrane puts operators in complete command of their cranes, enhancing productivity and efficiency.
In addition to its impressive performance, LtCrane also boasts easy installation and maintenance. Our dedicated team of experts provide comprehensive support, ensuring a smooth integration of LtCrane into existing systems. Furthermore, the user-friendly design of LtCrane simplifies operation and reduces the need for extensive training.
With LtCrane, we continue our commitment to deliver cutting-edge forestry solutions that drive innovation and productivity. Our extensive expertise and dedication to excellence makes us a trusted partner for businesses seeking reliable and advanced crane control systems.
Visit the LtCrane product page to learn more about the features and accessories or get in touch with our knowledgeable team to discuss details.