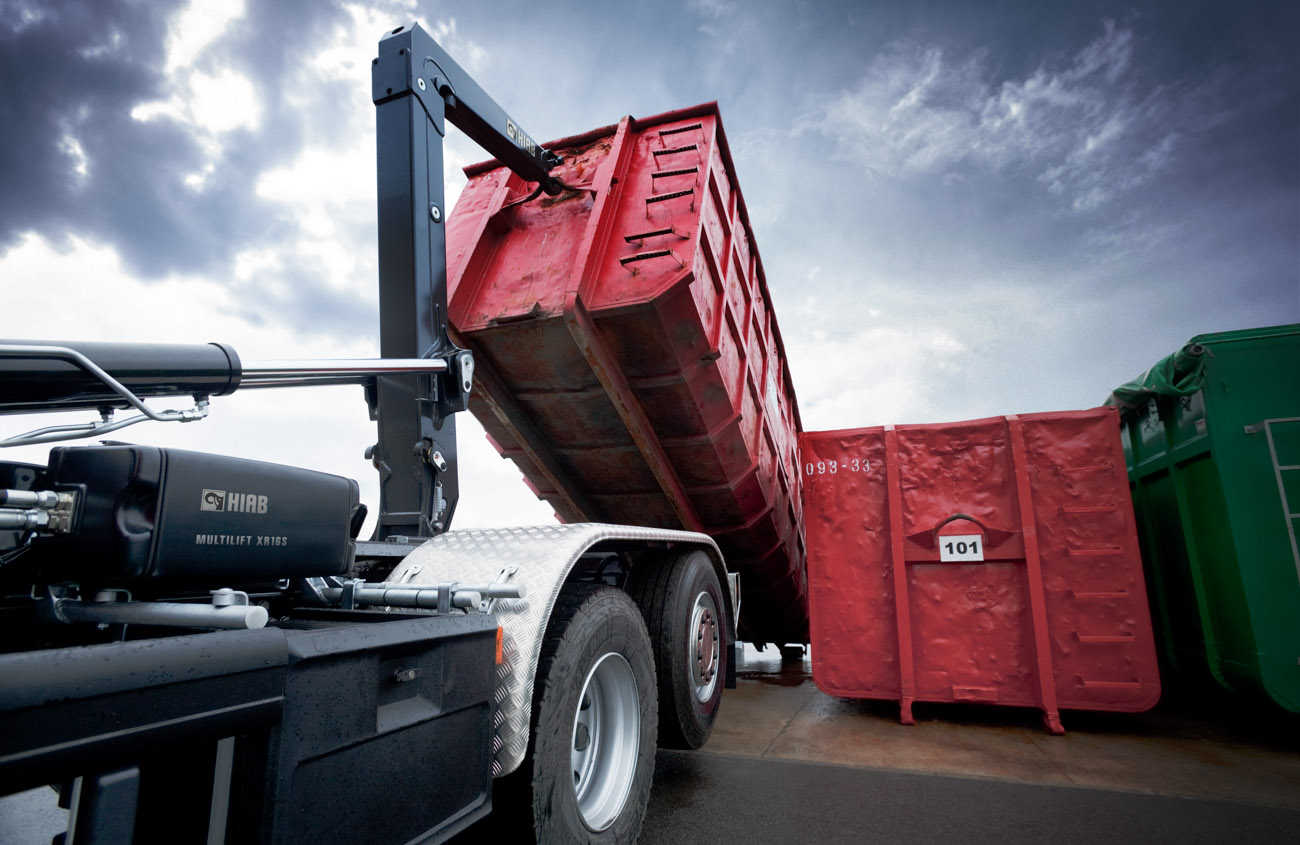 We have worked together with Hiab for years and delivered electronic control systems, wire harnesses, sensors and user interfaces especially for their Multilift hooklifts. The hooklifts are manufactured in Hiab´s Raisio factory.  Delivery reliability and high standards in quality from the product development to the after sales form a strong basis to our co-operation.
"We have worked together with Technion for a long time and over the years the we both have developed our processes. Both parties have benefited from the co-operation. We have together actively developed both predictability and efficiency of the deliveries," tells Logistics Manager Matti Juva from the Cargotec Finland Ltd.  Technion´s strengths are flexibility, delivery reliability and seamless communication which all are very important factors in the co-operation.
Technion and Hiab has a close co-operation in product development because some of the Hiab´s products are updated in a regular basis. Hiab´s Multilift skiploaders are suitable for all trucks. Multilift-devicea are tailored according to the truck model. Hence, the set of parts, which are needed from Technion, varies depending of the truck model.
"Technion has invested in the development of production and this has been one factor in the productive co-operation," Matti says. Matti has worked at Cargotec for almost 20 years. His responsibilities as the Logistic Manager of Multilifts includes supplier co-operation and in-house logistics. When asking about Hiab´s strengths the features such as high quality products, delivery reliability, flexibility and short delivery times are mentioned. "We deliver hundreds of devices every month, and we get support from our very skillfull worldwide sales- and service network," Matti tells.
Hiab is a part of the Cargotec corporation. Other Cargotec's business areas are Kalmar and MacGregor. Hiab offers products and equipment for loading, unloading and lifting things, smart services and digital solutions  in the field of logistics, waste handling and  earthworks. Majority of the Multilift hooklifts and skiploaders , which are manufactured in Hiab´s Raisio factory, are exported.
Read more about Hiab´s products www.hiab.com/fi-FI/multilift/